"the house is built with love and dreams"
The house is in the middle of everything. As a beating heart, it provides us with energy and protects us during each step of our personal life.
It's normal to move house, it's part of our life.
We stay at your side by helping you to achieve new goals and preserve your well-being.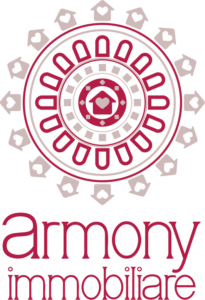 Our logo is inspired by the mandala and represents the circle of life.
Annamaria Pahor
Annamaria Pahor is the soul of Armony Immobiliare. Her main qualities are:
Vision
Annamaria envisages the opportunities for real estates notwithstanding their condition and she always tries to give them a new life; probably, the reason lies in her family's involvement in the real estate sector and, in particular, the lessons learnt from her father Eugenio Pahor, a renowned entrepreneur in this field.
Experience
Annamaria has been a real estate agent since 2007. During her professional career, she gained an important experience by working in a legal office where she acquired several skills, among which the competence in dealing with real estate inheritances, urbanistic and land registry practices.
Empathy
Annamaria helps both the seller and the buyer to get peacefully and serenely through the periods of change arising from the sale-purchase of real estates. She is also a well-being specialist; in fact, she holds a certificate in naturopathy.